Loving Vincent follows the journey of Armand Roulin, son to Postman Joseph Roulin. In the film Armand's father sends him to deliver a letter to Vincent's brother Theo, after hearing that Vincent shot himself. Armand arrives in Paris only to find that Theo is dead too. He is drawn into the mystery of Vincent's death, as he finds out more about Vincent's amazing life and seeks out the truth about his death.

Armand Roulin lived just around the corner from the 'Night Cafe' and Vincent van Gogh's 'Yellow House' in Arles, France. His father Joseph was one of Vincent van Gogh's closest friends when he lived there, and Vincent painted portraits of all the Roulin family.

"I have done the portraits of a whole family, that of the postman whose head I did earlier – husband, wife, baby, the young boy and the 16-year-old son, all of them characters and very French, though they look Russian "
Vincent van Gogh in a letter to Theo van Gogh. Arles, 1 December 1888.

Vincent painted Armand three times, and his Portrait of Armand Roulin in a yellow jacket is the one from which we took a lead for Loving Vincent: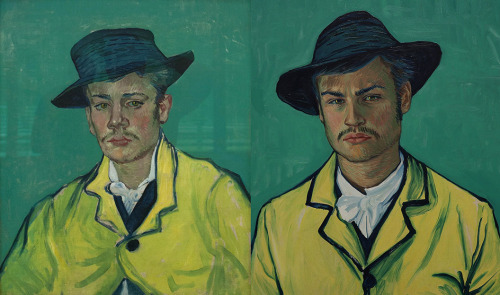 'Portrait of Armand Roulin' and our final keyframe.
As a painting, the portrait of Armand Roulin is not one of Vincent's most famous works. Armand Roulin didn't have the significance in Vincent's life that his father Joseph Roulin did. At various points in the Loving Vincent script writing journey other characters were the central protagonists of the story. However they all held strong views about Vincent, but we wanted a main character who started out rather indifferent to Vincent, and could be drawn into the mystery and magic of his world and the tragedy of his untimely death.
The portrait sits in the Museum Folkwang in Essen - here's Loving Vincent co-Director Hugh Welchman visiting it: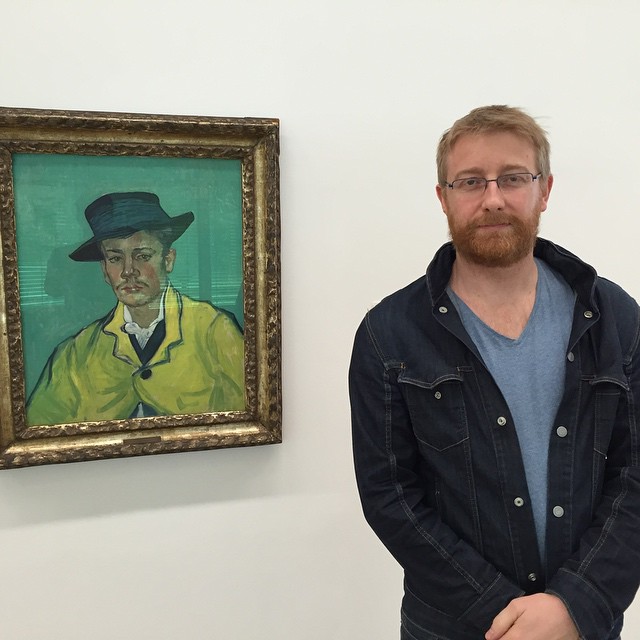 Here are the two other paintings of Armand that Vincent made: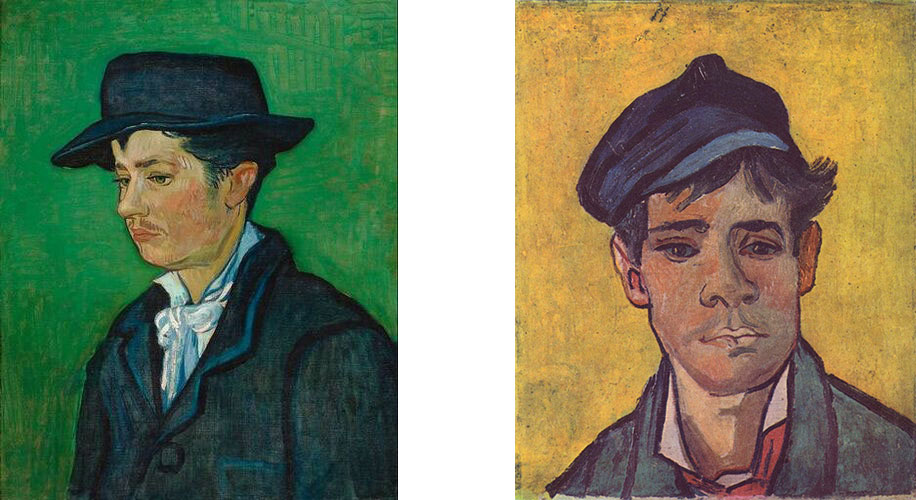 We wanted the films audience to be able to see the real people underneath the paintings, and the emotions on their face, so we cast actors who had a physical resemblance to the paintings and who could bring that painting to life. Douglas Booth was cast as Armand, and the live action filming of his scenes took place in 2015 in London.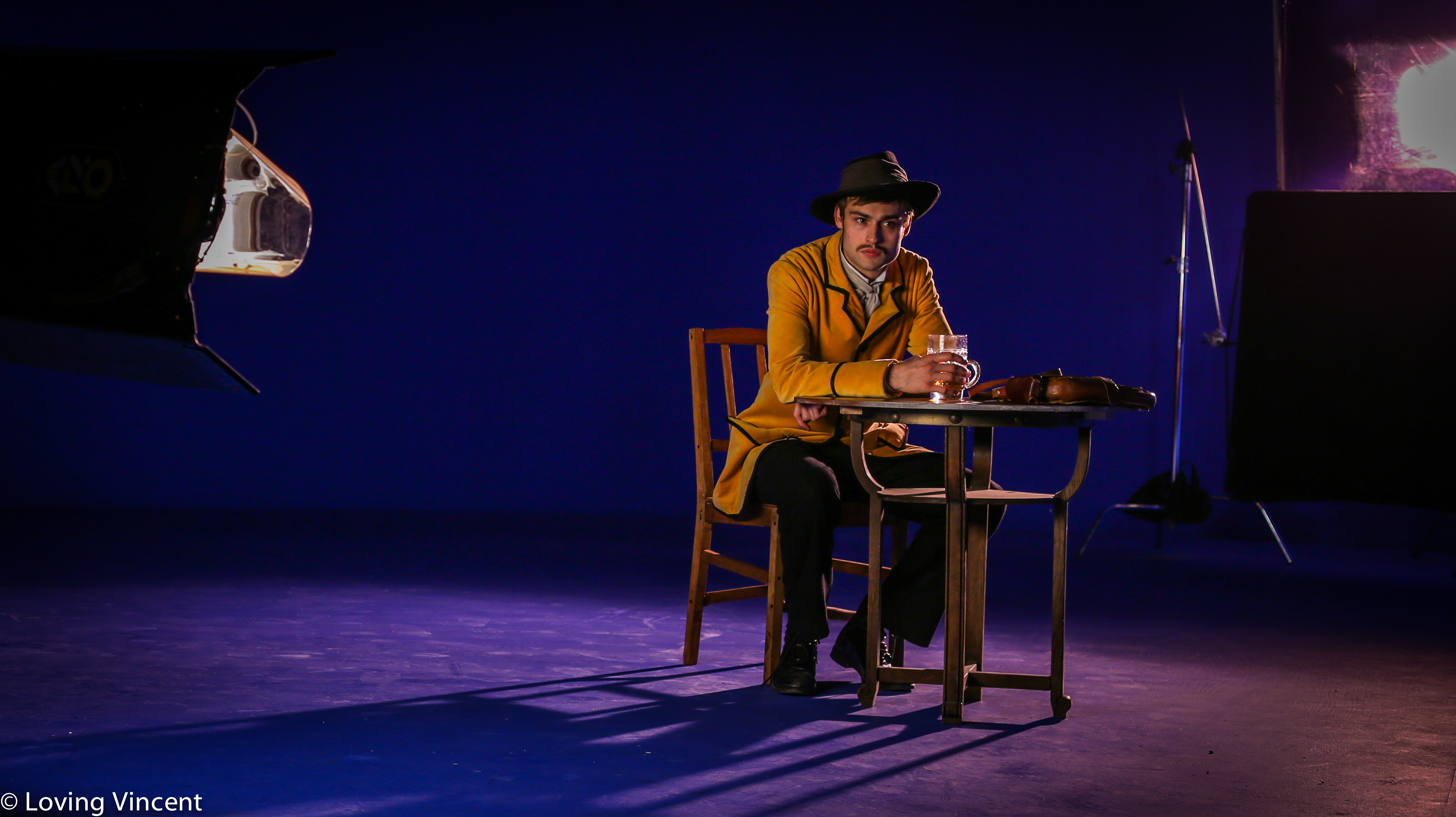 This live action footage was then used by the 125 painters who worked on Loving Vincent as a reference for the 65,000 oil paintings that were created and animated to produce the final film. Vincent van Gogh experimented with a variety of painting styles and techniques, and our hero Armand often enters a scene painted in a different style to his own portrait in Loving Vincent. Our aim was that Armand should wherever possible, harmonise with the style of the painting he is invading.