This week Loving Vincent has picked up another award win - we are delighted that the film won the Audience Award at the Animasyros International Animation Festival + Agora in Greece.
One of the three studios where Loving Vincent was painted frame by frame was in Greece, so to be awarded this prize from a Greek audience means a lot to us! 23 of our painting animators were based in a studio in Athens, and three of them were at the festival to collect the award: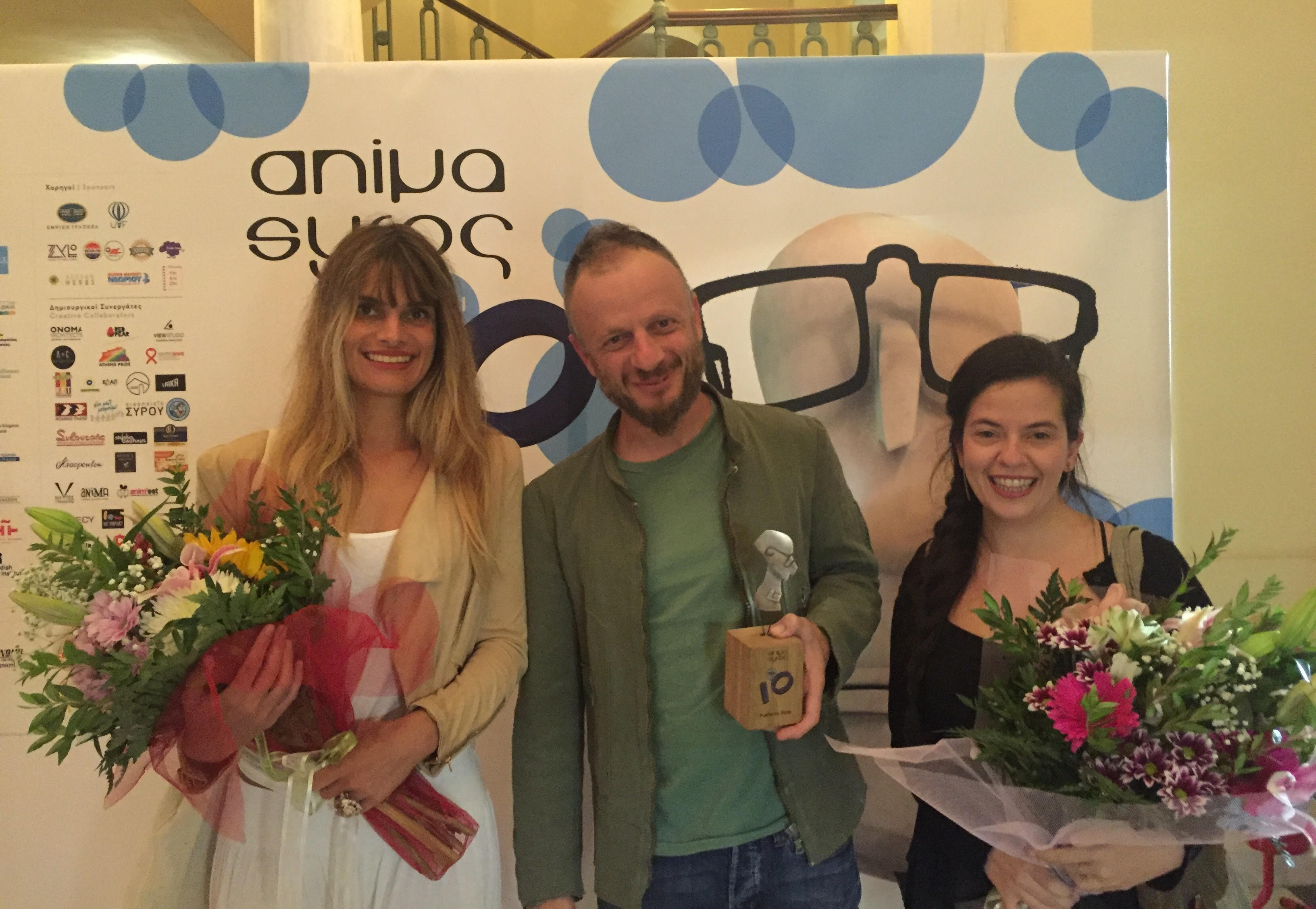 Polina Mavrikaki, Nikos Koniaris and Alexandra Bari
Polina, Nikos and Alexandra also created a large scale reproduction of Van Gogh's Wheatfield with Crows at the festival in a square in Ermoupolis. Loving Vincent will be released in Greek cinemas by Trianon on October 12.