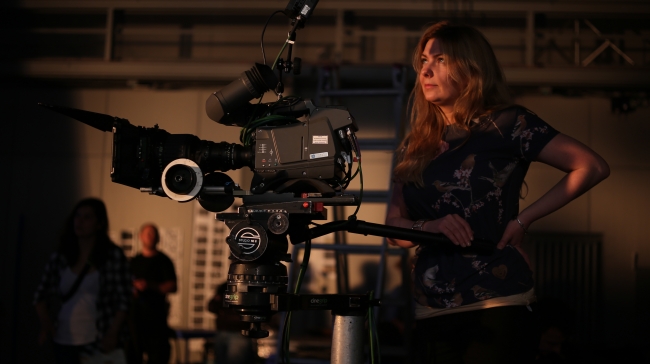 Loving Vincent writer and director Dorota Kobiela has been named as one of Variety's 2017 '10 Animators to Watch', in a list unveiled at an event in Los Angeles last night.
Dorota is among great company, with the other animators including Arthur de Pins (Zombillenium), Megan Nicole Dong (Pinky Malinky), Kirsten Lepore (Hi Stranger), Kira Lehtomaki (Ralph Breaks the Internet: Wreck-It Ralph 2), Dave Mullins (Lou), Julia Pott (Summer Camp Island), Carlos Puertolas (Boss Baby), Dana Terrace (DuckTales) and Nora Twomey (The Breadwinner).
Read the full article at Variety
A graduate from the Academy of Fine Arts in Warsaw, Dorota Kobiela was awarded the "Minister of Culture scholarship" for special achievements in painting and graphics for four consecutive years. Through friends Dorota discovered animation and film, and immediately threw herself into learning these new artistic disciplines, attending The Warsaw Film School, Direction Faculty. She has directed one live action short film, The Hart in Hand (2006) and five animated shorts – 'The Letter' (2004), 'Love me' (2004), 'Mr. Bear'(2005), Chopin's Drawings (2011) and Little Postman (2011). Little Postman was the world's first, and to her knowledge still only, Stereoscopic Painting Animation film, and won Stereoscopic Best Short Film at the LA 3D Film Festival, 3D Stereo Media (Liege), 3D Film & Music Fest (Barcelona).
For her sixth animated short, Loving Vincent, Dorota aimed to combine her passion for painting and film, and intended to paint the entire film herself. However once she expanded the project into a feature film the task of writing and directing was such that she has to content herself with directing the 125 painters. Loving Vincent is her feature film debut.