Loving Vincent began development in 2008, and involved several years of testing and training before painting on the shots used in the final film began.

From various tests with computer animation we concluded that it was very important to actually, like Vincent van Gogh, paint with oils on canvas. Each frame of the film is an oil painting, based on or inspired by his paintings. We wanted real people to bring his portrait to life; actors rather than animations. By shooting live action with actors we created material in days that would normally take months in animation.
In 2012 Dorota Kobiela directed the concept trailer for the film and our first painters came on board. At the same time we also worked on a prototype for PAWS (Painting Animation Work Station), a workstation designed to make the painting animation process as efficient as possible.
In 2013 we shot test live action test footage in Poland in a freezing barn at -20c with members of the crew standing in as characters. We edited this together and used it as reference footage for the next stage of painting tests.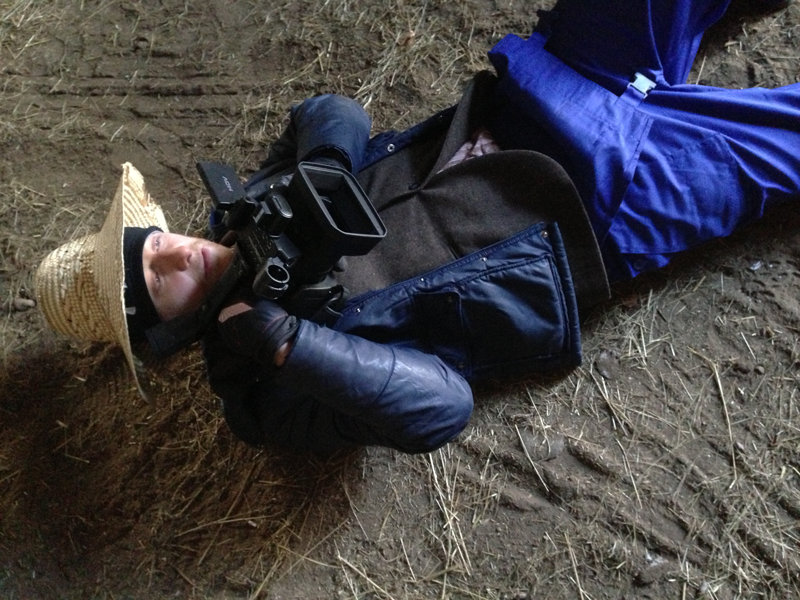 Hugh Welchman stood in as Vincent for our early test footage.
We researched and tested 9 different brands of oil paints from 6 manufacturers. We took into consideration quality of the paint, viscosity, how the colours came across, range of colours, and price. The colour that mattered most to us was yellow. We needed a brand that had a good range of yellows, and for the yellow to be very saturated.The tests consisted of applying paint to canvas boards and photographing them under different lighting conditions. Royal Talens Van Gogh was the obvious choice because it had the greatest range of colours, and additionally it was the cheapest of the 3 paints that passed our tests.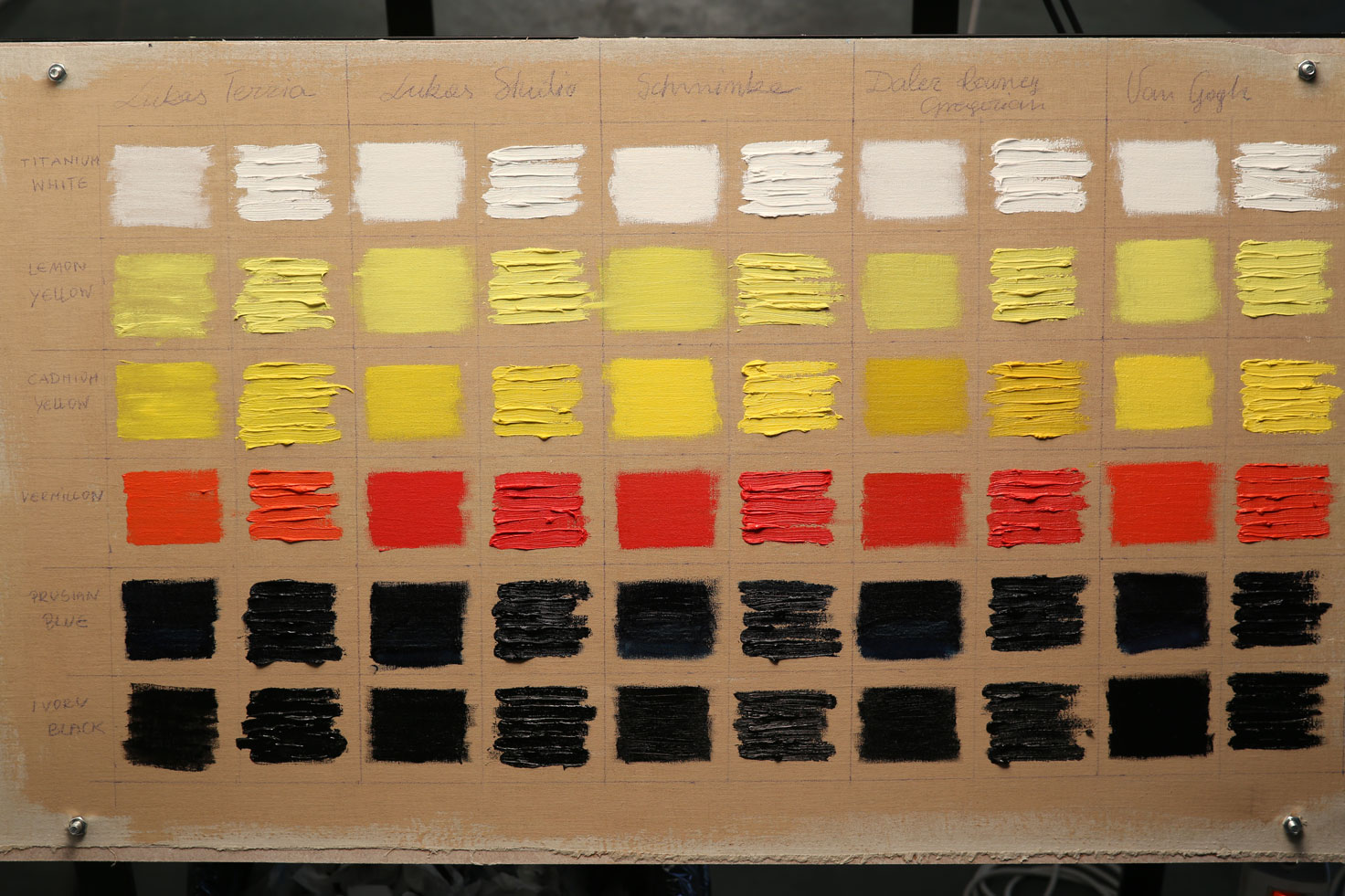 After we had fine tuned the painting process, we found and trained 40 more painters, whose training was partly funded by a Kickstarter campaign. In 2014 we were then able to start the design painting process, with 20 painters re-imagining the paintings of Vincent van Gogh for the big screen. The Painting Design team spent one-year re-imagining Vincent's painting into the medium of film. There are 94 Vincent paintings that feature in a form very close to the original, and there are a further 31 paintings that are either featured substantially or partially.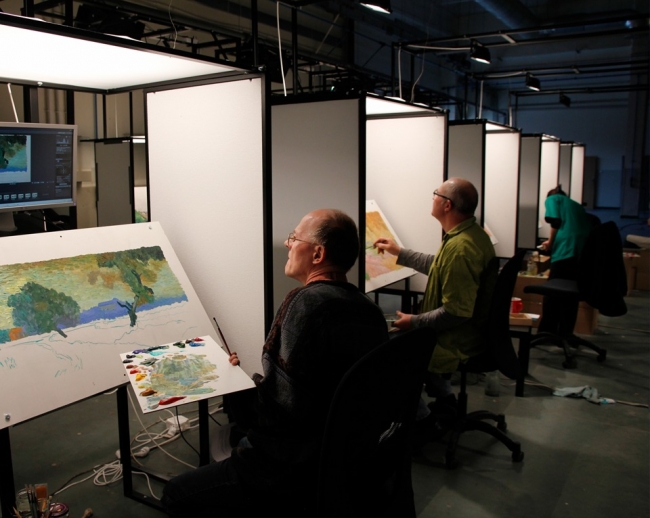 Painters training in our Gdansk studio
Vincent's paintings come in different shapes and sizes, so the design painters had to work out how to best show these paintings within the frame set by the cinema screen. This required breaking outside the frames of Vincent's paintings, while still retaining the feel and inspiration of Vincent's originals.
Expanding Van Gogh's Le Moulin de la Galette
We also had to work out how to deal with 'invasions', where a character painted in one style, comes into another Vincent painting with a different style. The Character Design Painters specialized in re-imagining our actors as their famous portraits, so that they would retain their own features and at the same time recognizably take on the look and feeling of their character in painting form. There were 377 paintings painted during the Design Painting process.