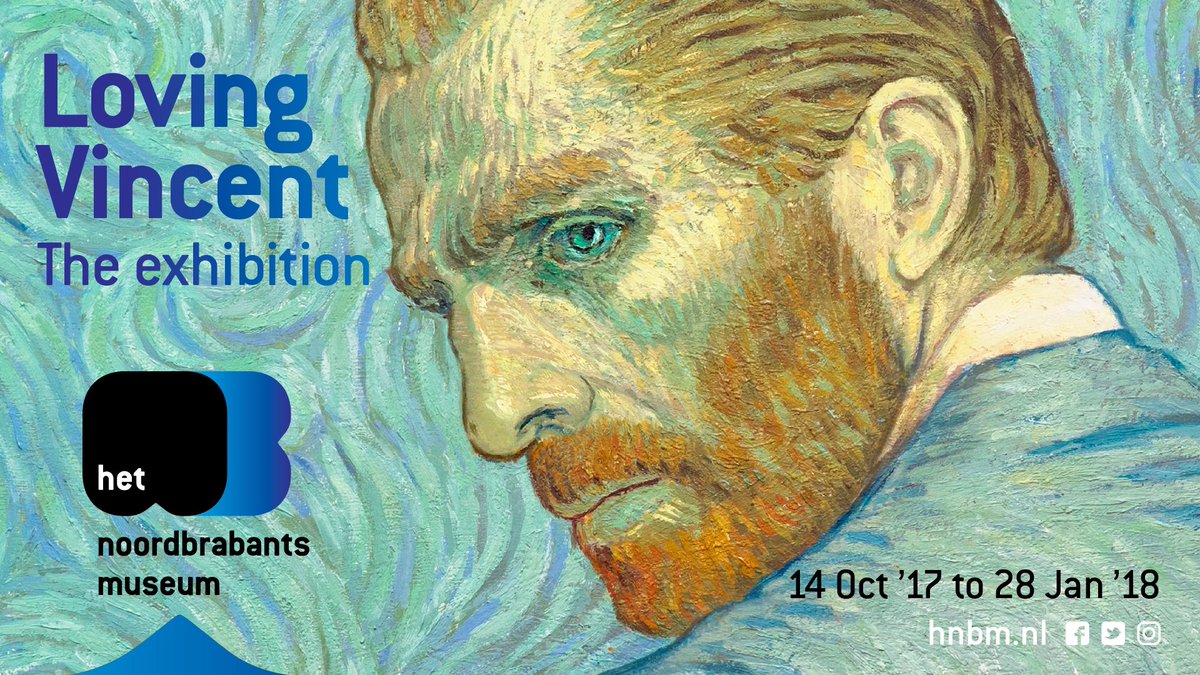 At the Annecy International Film Festival, following the world premiere of Loving Vincent, The Het Noordbrabants museum in the Netherlands announced their Loving Vincent Exhibition. The exhibition will be held from 14 October 2017 - 28 January 2018 and will feature over 70 original paintings from the film.
The exhibition will offer a unique glimpse behind the scenes of the making of the film, as well as the 70 works that have been used in the film, exhibits will show how the paintings were brought to life and include a Vincent Timeline and a green screen to allow visitors to step into a painting by Van Gogh. Visitors to the exhibition will learn more about Vincent van Gogh, and also about the unique way in which the film was made.
Hugh Welchman and Dorota Kobiela, Loving Vincent directors;
"People have been captivated by how we made the film - entirely painting it by hand in oil paints, just as Vincent painted his paintings. Having such a large exhibition at Het Noordbrabants Museum, where we have the space to actually show the best paintings from the film in a museum setting, will really enrichen the experience of seeing the film, and seeing the film will really enrichen the experience of seeing the exhibition: to do both is the best way to experience Loving Vincent. And what better place for people to first have this experience than in the place where Vincent grew up as a person and as an artist."
Het Noordbrabants Museum is the only museum in the southern part of the Netherlands to exhibit original works by Vincent van Gogh. By organising Van Gogh inspired exhibitions and activities, the museum aims to play a central role in Brabant in linking his art and history with the cultural heritage that is related to him that is spread throughout the province.
Read more at the Het Noordbrabants Museum website
Future exhibitions in other countries will be announced soon, make sure you are signed up to our newsletter for updates.