BreakThru Films has been working on a new painting animation The Peasants. This film is being produced using the same oil-painting technique as Loving Vincent, with a story based on the Nobel Prize winning novel by Wladyslaw Reymont. The film is directed by Oscar® nominated directors DK Welchman (formerly known as Dorota Kobiela) and Hugh Welchman and will premiere in September 2023 - a new teaser has been released:
The Peasants tells the story of Jagna, a young woman determined to forge her own path within the confines of a late 19th century Polish village - a hotbed of gossip and on-going feuds, held together, rich and poor, by pride in their land, adherence to colourful traditions and a deep-rooted patriarchy. When Jagna finds herself caught between the conflicting desires of the village's richest farmer, his eldest son and other leading men of the community, her resistance puts her on a tragic collision course with the community around her.
The epic novel of Wladyslaw Reymont has been brought to life using the popular realist and pre- impressionist paintings from the 19th Century, with an emphasis on the Young Poland Movement and the works of such artists as Józef Chełmoński, Ferdynand Ruszczyc and and Julian Fałat.
LOVING VINCENT - NEW PAINTING SALE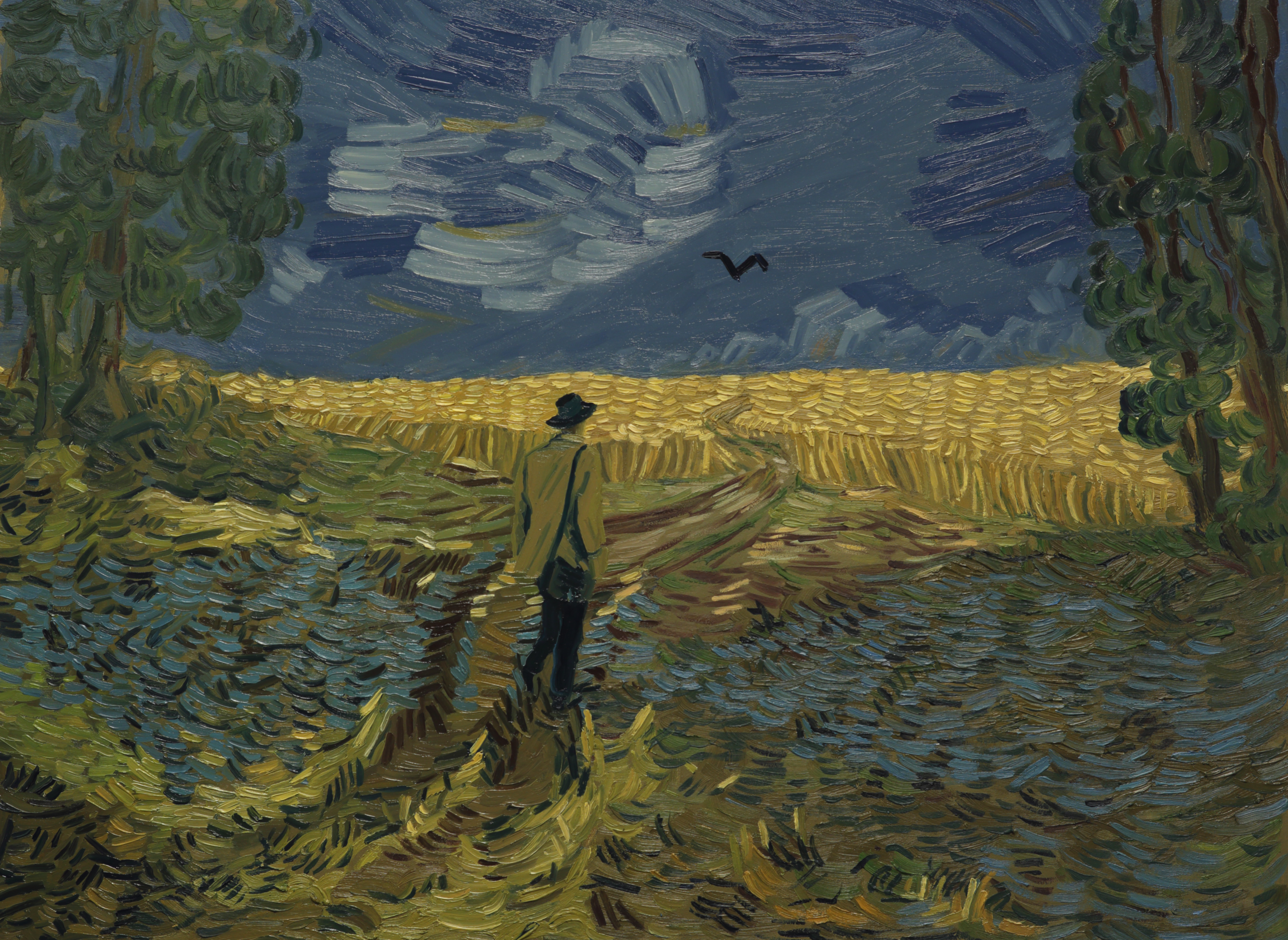 Loving Vincent is one of the most successful animations of all time for an adult audience, and continues to have a wide fanbase. The film picked up 23 Audience Awards at film festivals, including the coveted Annecy Cristal at the world's biggest animation festival. It was nominated for an Oscar®, Golden Globe and BAFTA. After the film, hundreds of paintings from the film were sold to fans and collectors and hundreds more toured the world in a special exhibition visiting Netherlands, Poland and South Korea
Now, following the exhibition and to create space for the paintings of The Peasants, BreakThru Films is putting on sale the remainder of Loving Vincent paintings. These can be viewed and purchased at LovingVincent.com/Paintings
Over the coming weeks directors DK Welchamn & Hugh Welchman will be selecting their favourite paintings from the film - follow on social media for exclusive videos that examine this 'Directors Selection'.
To mark the release of the new The Peasants trailer and these new paintings, readers of the Loving Vincent newsletter will be sent a limited time discount code, offering 20% off paintings from Loving Vincent. Sign up below!