Loving Vincent is not just a visually striking film, but also a film with a haunting, and memorable score by famed film composer, Clint Mansell. Mansell is responsible for some of the most memorable scores in recent film history including Pi, Requiem for a Dream, Black Swan, Moon, and High Rise.
Mansell's compositions for Loving Vincent are filled with the swell of mournful strings balanced with delicate, deliberate countermelodies. A perfect companion to the story of suspicion and grief, the score enriches the viewing experience while also succeeding as it's own distinct, artistic composition.
Milan Records will release the soundtrack digitally on September 22nd to coincide with the theatrical release of the film, with the CD available on September 29th. The soundtrack will include the track "Starry Starry Night", featured in the end credits, produced by Mansell and performed by Lianne La Havas (Warner Bros).
Today, Billboard has exclusively announced details of the soundtrack release and the track, "The Sower with the Setting Sun", is now available to stream on SoundCloud
In addition to the CD and digital releases, the Loving Vincent soundtrack will also be available on vinyl on October 13th. The LP is pressed on a single 180 Gram color vinyl with packaging designed by co-director, Dorota Kobiela, and liner notes written by Clint Mansell. With audio mastered specifically for the vinyl format and an unparalleled visual presentation, Loving Vincent will be a must-own for both music and art lovers.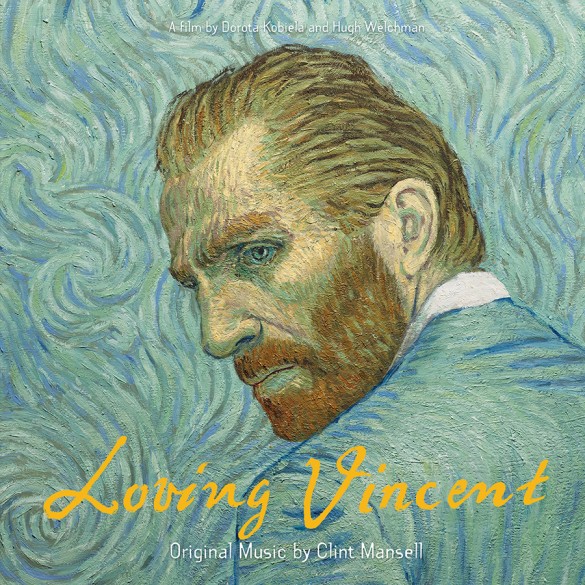 Track List:
1. The Night Cafe
2. The Yellow House
3. At Eternity's Gate
4. Portrait Of Armand Roulin
5. Marguerite Gachet At The Piano
6. Still Life With Glass Of Absinthe & A Carafe
7. The Painter On His Way To Work On The Road To Tarascon
8. Five Sunflowers in A Vase
9. Wheatfield With Crows
10. Thatched Roofs In Chaponval
11. Blossoming Chestnut Trees
12. The Sower With Setting Sun
13. Starry Night Over The Rhone
14. Starry Starry Night – Lianne La Havas (cd + digital only)
Good Deed Entertainment is releasing the film on September 22nd in New York before expanding to Los Angeles on September 29th and Nationally on October 6th.