Last night we received the fantastic news that Loving Vincent brought home two Eagles at the ORŁY Awards in Poland. The world's first fully oil painted feature film was recognised for excellence in production design and editing.
Dorota Kobiela and Justyna Wierszyńska accepted the award for Best Editing, while Matthew Button, Piotr Dominiak, Maria Duffek and Rafał Waltenberger accepted the award for Best Art Direction. This is the second time Matthew Button has been recognised for excellence in production design for Loving Vincent, having accepted an award in this category at the Art Directors Guild Awards back in January.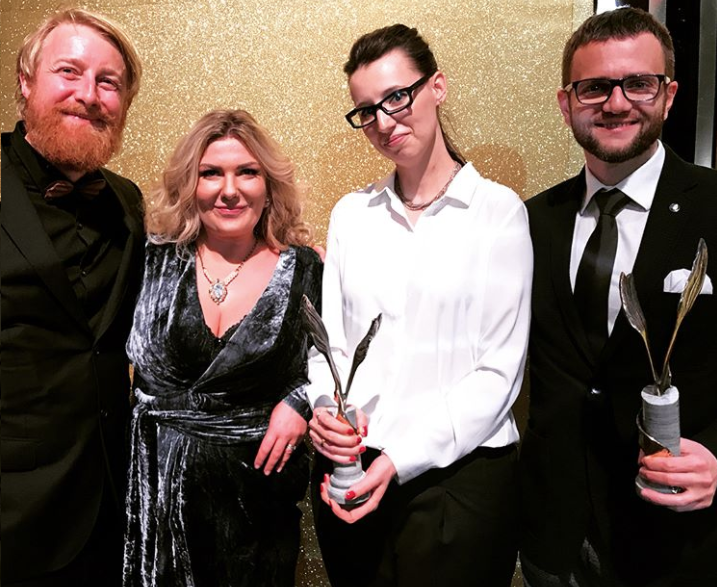 Since Loving Vincent is a UK-Polish co-production – with the majority of the painting animators working in studios in Gdańsk and Wrocław – the team are thrilled to have their hard work recognised by a home audience. These awards are also a fantastic addition to the range of accolades Loving Vincent has been given by European audiences and film academies over the past few months.
The ORŁY Awards have been running since 1999, with the Polish Film Academy awarding the best in filmmaking talent each year in categories very similar to those at the Oscars.