Marguerite Gachet was the daughter of Dr Paul Gachet, Vincent van Gogh's doctor in Auvers-sur-Oise, where he spent the last few months of his life. Vincent regularly joined the Gachet family for meals and painted Marguerite twice, yet her face was always concealed.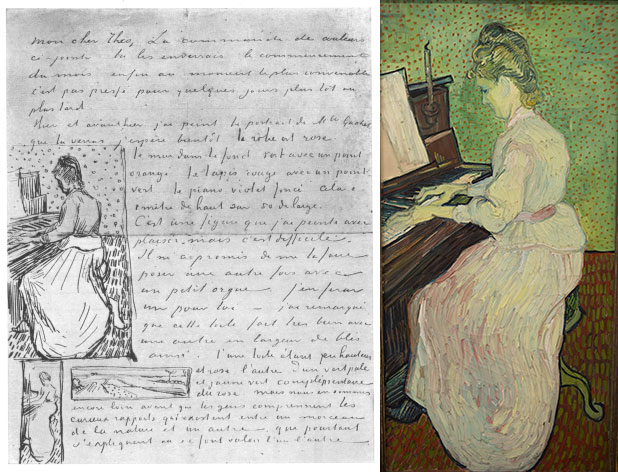 "The wall in the background green with orange spots, the carpet red with green spots, the piano dark violet. It's a figure I enjoyed painting – but it's difficult."
Vincent's sketch and letter to his brother Theo from June 1980, alongside his final painting.
When we were making Loving Vincent, we had to extend the frame of Vincent's original portrait to fit it on screen, adding to the surroundings in Vincent's style..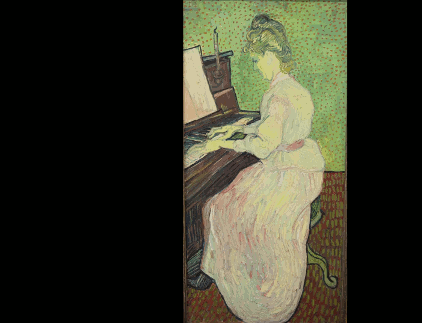 Saoirse Ronan played Marguerite in the live-action filming that our painters used as reference footage. We talked to her about Van Gogh and the film process behind the scenes;
In Loving Vincent Armand Roulin travels to Auvers in his investigation into Vincent's death, and meets many people there who have their own theories about the relationship between Vincent and Marguerite…