One of the characters that Armand Roulin meets in his investigation in Loving Vincent is The Boatman. Our inspiration for this character was Van Gogh's Bank of the Oise at Auvers. We needed to adapt this to a portrait keyframe for our character, which fitted in with the style of Vincent's original.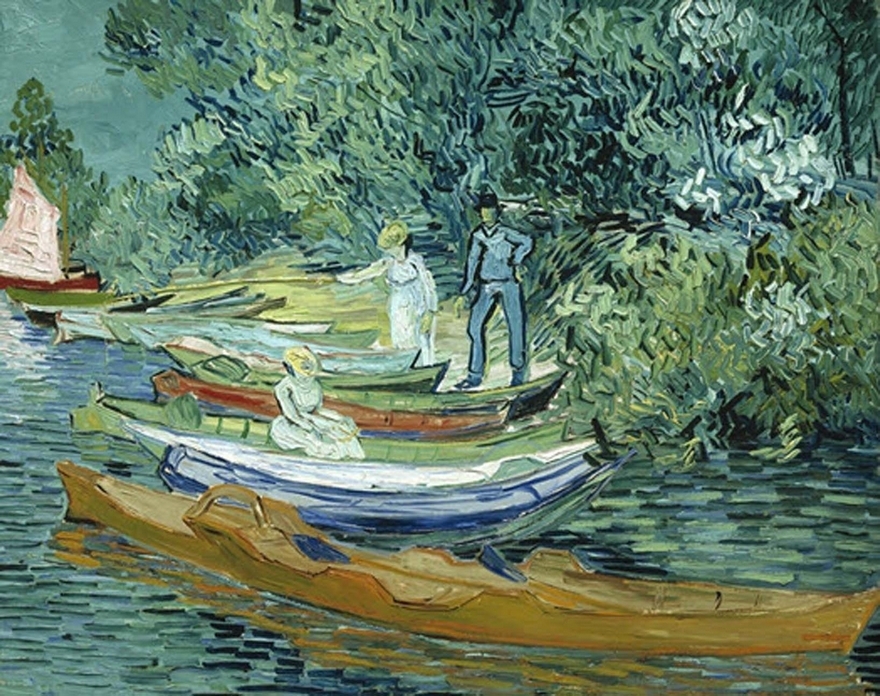 Painter Wiktor Jackowski created our keyframe for The Boatman. The Boatman is painted freely, fast and small within the composition of the original Vincent painting, so Wiktor and director Dorota Kobiela decided to use Van Gogh's Portrait of a young peasant as the reference for painting the style of his face, shirt and hat.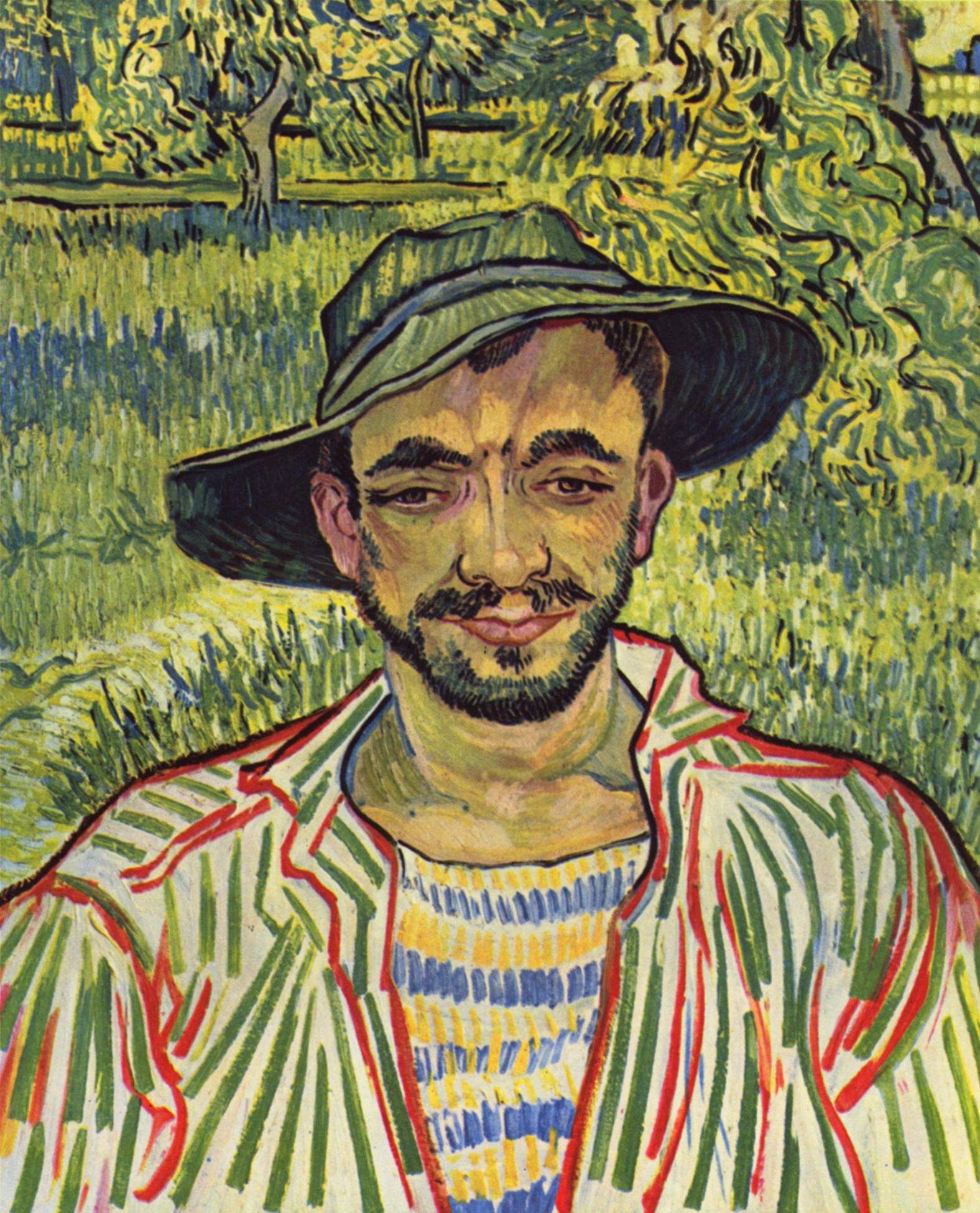 We chose this painting because the face colouring and shape was similar to our actor Aidan Turner and in our script the boatman works outdoors, so this portrait fitted well in terms of personality as well.
For colour reference Wiktor used the Portrait of Armand Roulin, as for both Boatman scenes he would be sitting next to Armand, so they would need to feel congruous. He is darker than Armand, because he works outdoors in the sun, but we needed to feel that the characters fitted together. A sketch for the character keyframe was done with Armand in the frame so Wiktor could work out how the colours would work together.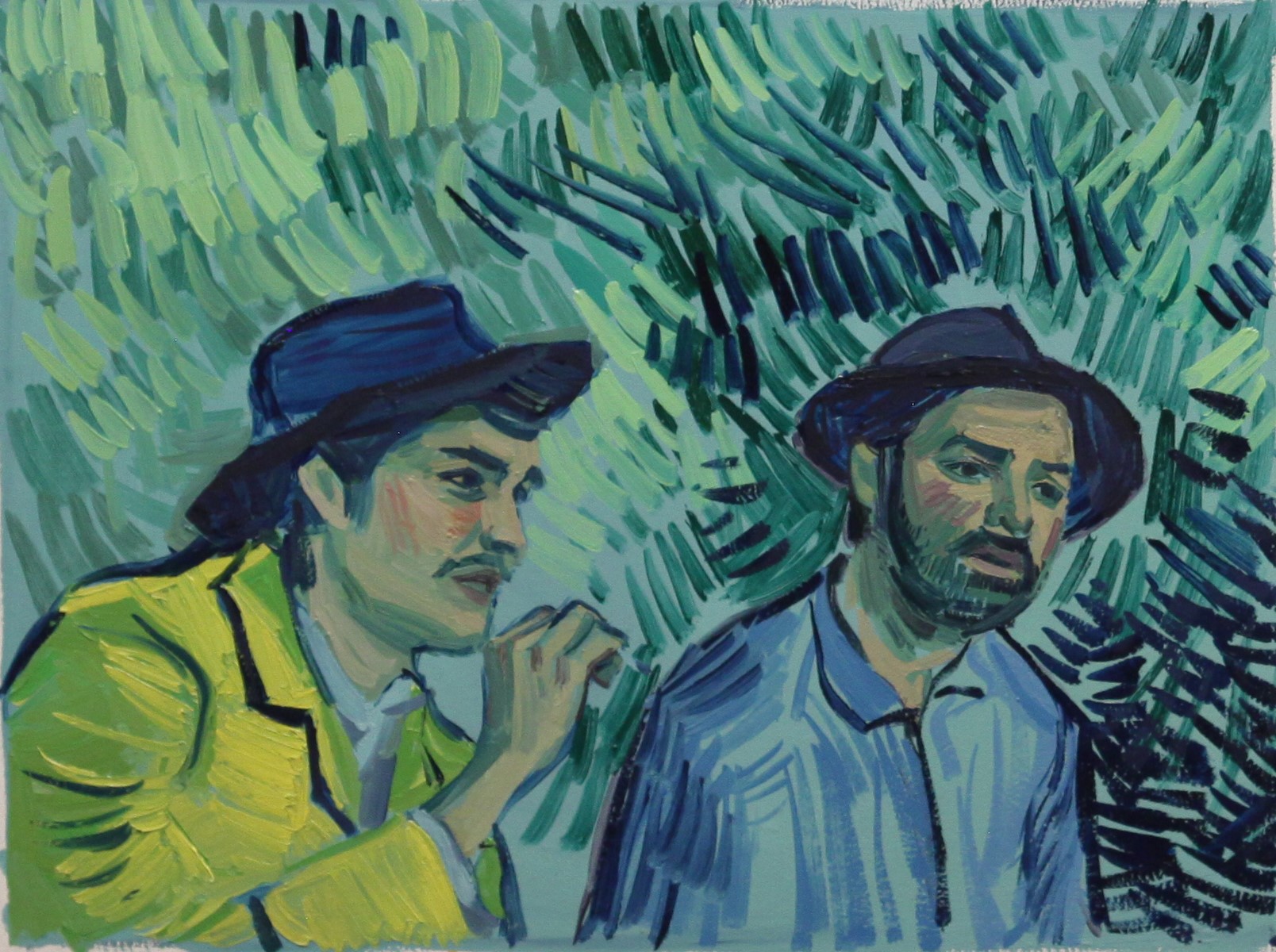 An expanded keyframe test with Armand
The background reference for the colours and the style of brush strokes came from the Bank of the Oise at Auvers. As we were going in closer than the original, the brush strokes would be bigger, so we focused on the rhythm and the dynamic of applying the brush-strokes because this is what is so characteristic about Vincent's original painting. Technically it was important to apply the brush-strokes quickly in the correct order, so that the paints would mix on the canvas. The shading choices were made to allow the character to stand out from the background, centering the viewers focus on him.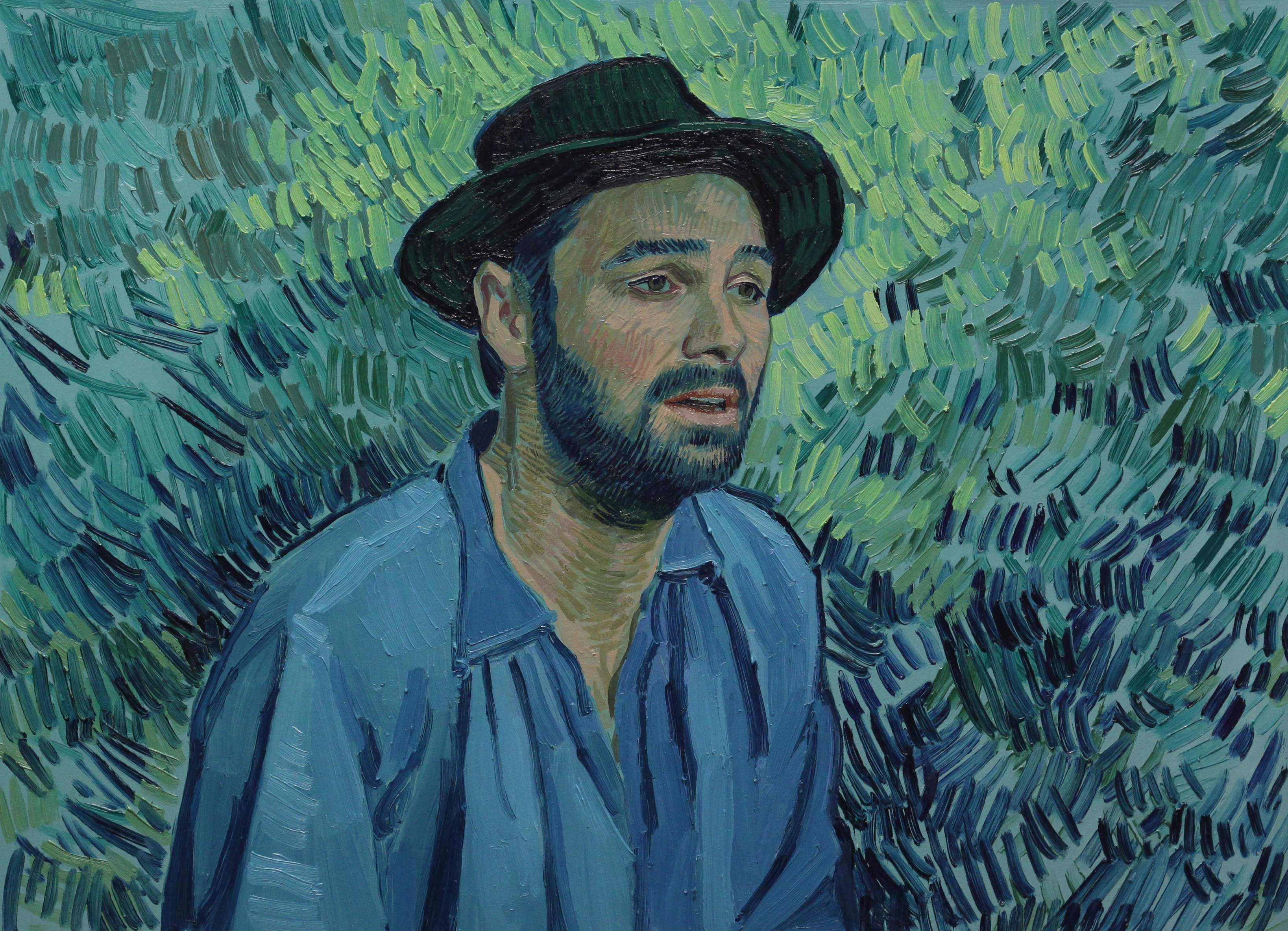 The final keyframe