Another character that our films hero Armand Roulin meets in Auvers-sur-Oise is The Old Man. As Armand talks to the people of Auvers who knew Van Gogh when he lived there, he meets The Old Man thatching a roof, who tells Armand what he remembers about the 'painter fellow' as the two share some cider.
We based this character in the film on Vincent's paintings of Patience Escalier from 1888.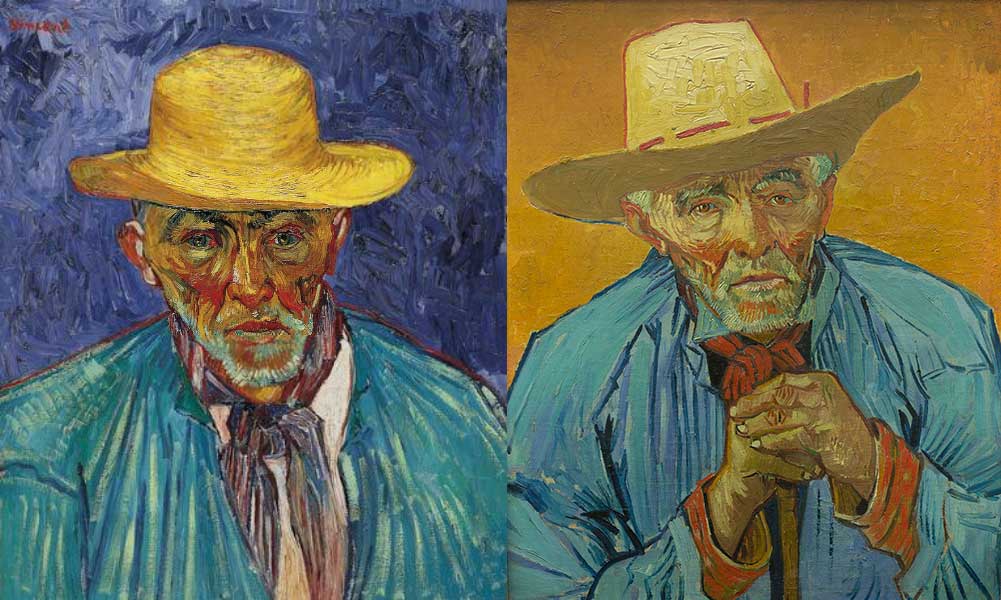 Vincent wrote about these portraits of his peasant model to his brother Theo, and his friend Emile Barnard. Whilst in our story Armand meets The Old Man in Auvers, this local peasant shepherd was actually one of the first people who agreed to pose for Vincent when he arrived in Arles.
"It's a study in which colour plays a role that the black and white of a drawing couldn't convey. The colour suggests the scorched air of harvest time at midday in the blistering heat, and without that it's a different painting."
Vincent van Gogh in a letter to Emile Bernard. Arles, August 1888.
For Loving Vincent's live action filming, James Greene played The Old Man. Our Painting Animators used this reference footage along with Van Gogh's paintings of Patience Escalier to then paint the frames of his scenes on canvas.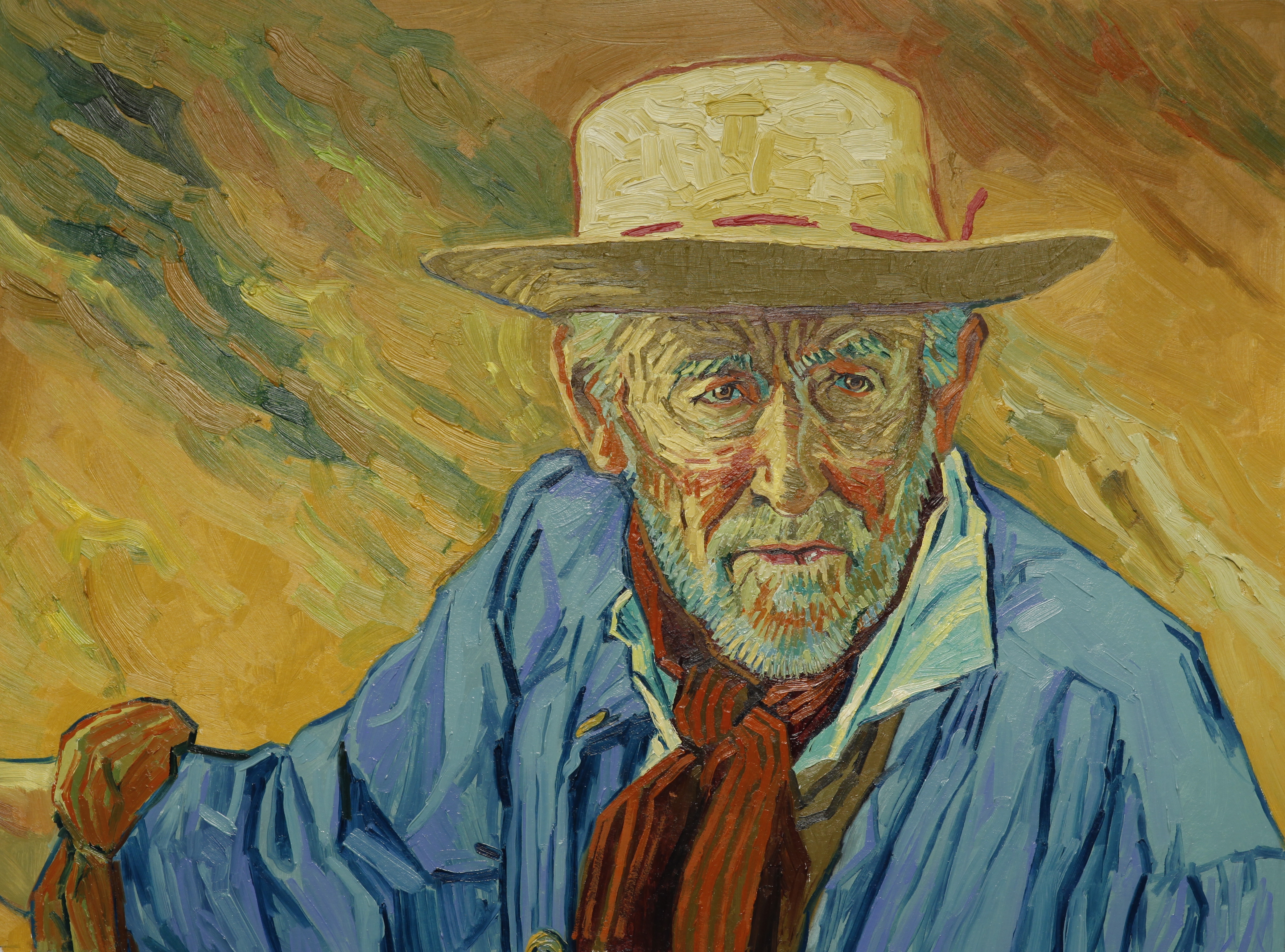 A final painting of The Old Man from Loving Vincent.