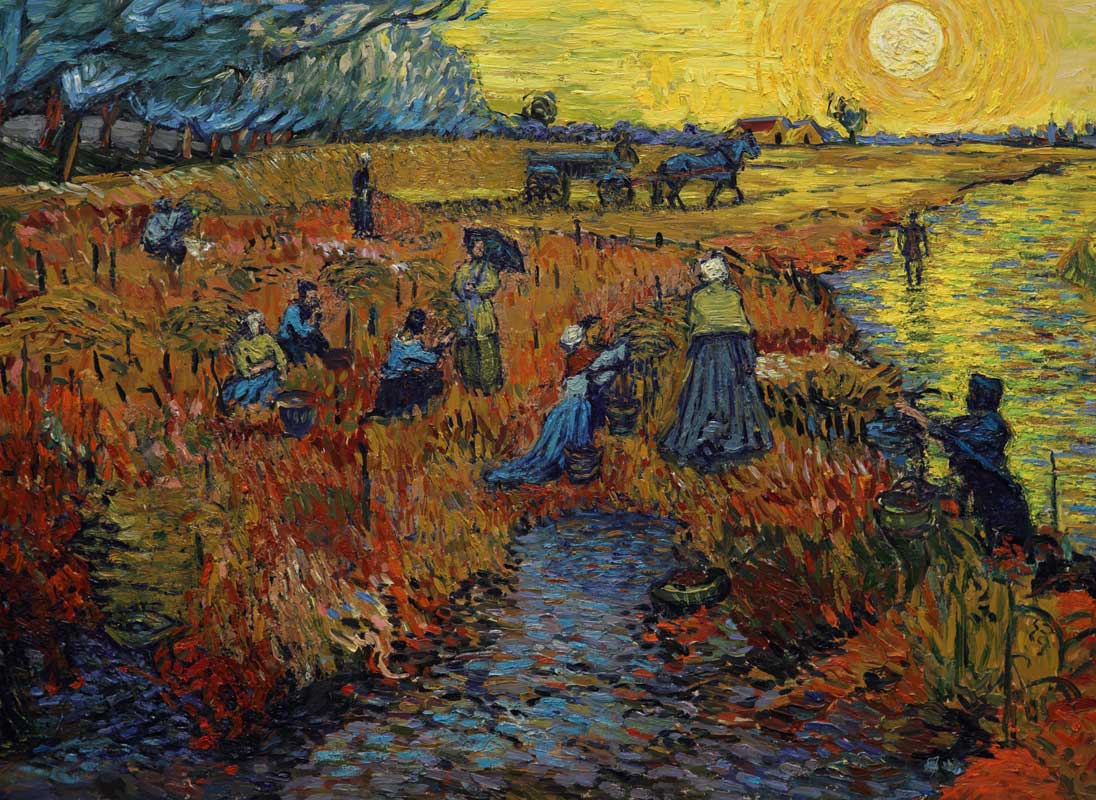 Our third Limited Edition print has now gone on sale. Loving Vincent fans on social media voted the image of Van Gogh's The Red Vineyard as seen in the film as their favourite landscape print.
Vincent painted The Red Vineyard in Arles in 1888, and it was bought by Anna Boch, Vincent's friend Eugène Boch's sister. While Theo and Vincent had several times swapped Vincent's work for other paintings, and Vincent often bartered his paintings for meals or paint supplies, The Red Vineyard was the first and only Vincent painting sold for a decent sum of money in his lifetime. Sold for 400 francs, this was the equivalent of what Vincent lived off for 2 months. It boded well for the value of future sales. Sadly neither Vincent nor Theo lived to see another similar sale. In Loving Vincent, our hero Armand Roulin travels through this landscape on his journey home.

100 Limited Edition prints of this image will be sold, each one measuring 67cm by 49cm. The image has been Giclée printed onto high quality Matte Fine Art Cotton Canvas. Every print has been hand signed and numbered by Loving Vincent co-directors Dorota Kobiela and Hugh Welchman. Prints can be delivered rolled, or mounted on hardboard with a thick coloured cardboard passe partout.
More designs will go on sale soon, make sure you are subscribed to our newsletter for announcements about the release of new prints.